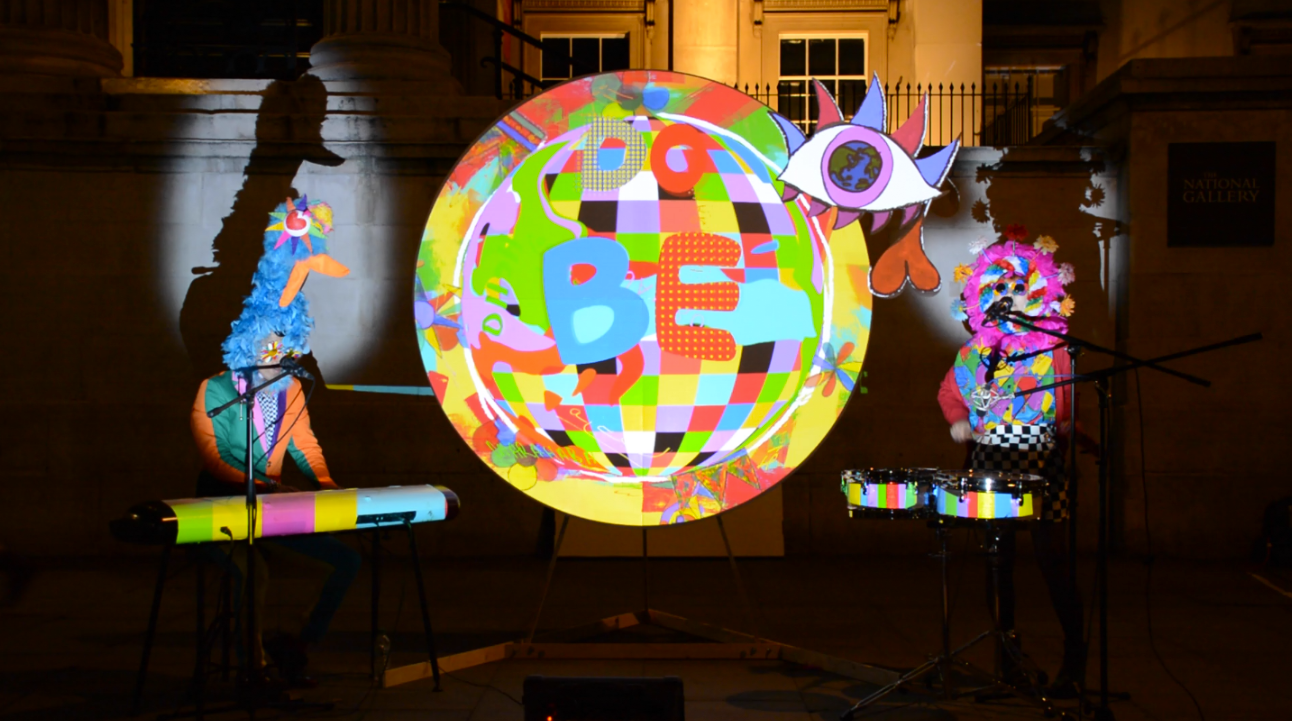 Client
The Paparazzi City
Role
animation and projection mapping
Team

Mamiko Yamazaki

(graphic design)

, Eri

(illustration)

, Andrew A Baker

(stage prop)
Produced by
The Paparazzi City
​​​​​​​
For a live music performance song with Eri and Taka – a music duo from Osaka, Japan – this bespoke projection mapping and setup were created in a process of very close collaboration. 
From the beginning I was involved in planning the audio-visual creation of the event. I had 4 weeks to create an animation based on input from the duo and graphic design and worked through storyboarding and animatic creation, rehearsals and technical planning.
Finally the evening arrived to perform it live publicly at Trafalgar Square. The animation and projection mapping brings the psychedelic visual world of the duo into the physical environment like a giant real-time sculpture.