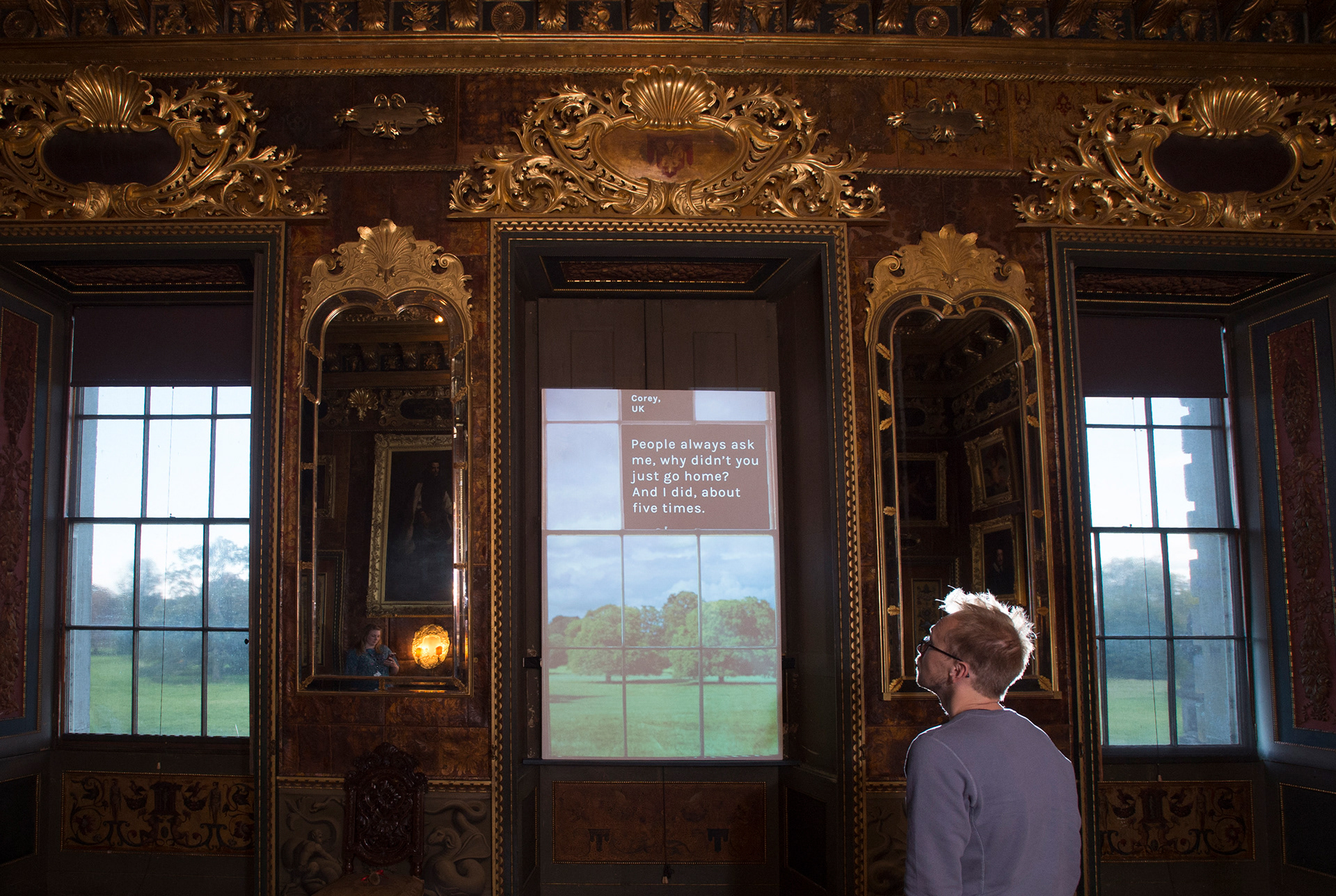 Exile by
RCMG / National Trust
Role

animation and projection mapping

​​​​​​​
Team 
Richard Sandell
(narrative research)
, Tom Butler, Julie Howell
(narrative and creative design, research)
, James Jones
(sound design)
Image Credits 

National Trust Images / Steven Haywood

​​​​​​​
Kingston Lacy's owner William John Bankes' was sent to exile in 1841 because of his sexual orientation. 
'Displaced' uses projection and sound to make connections between the story of Bankes with the ongoing persecution of LGBTQ people in the past and contemporary experiences of those forced to leave their homes in the UK and abroad because of their sexuality. 
I photographed the view from the window to recreate an exact imitation of the view which can then be manipulated. The animation layers views of landscapes and urban environment of other places together with quotes of people reflecting emotional stories of persecuted individuals.  
As an exhibition, EXILE considers one of the most remarkable stories of Kingston Lacy – William John Bankes' exile in 1841 – and marks fifty years since the partial decriminalisation of homosexuality in England and Wales.