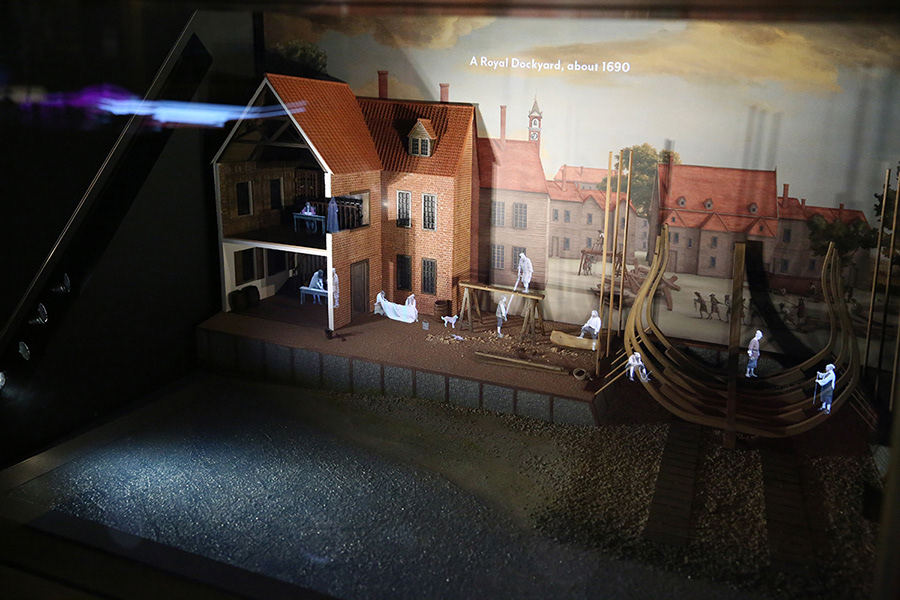 Client
National Maritime Museum Greenwich 
Role
Creative Lead / Art Direction
Commissioned by
Squintopera
Image credits
Squintopera
I was involved with Squintopera in a 1-year project to direct 5 audio-visual media installations for the new permanent 'Endeavour Galleries' at the National Maritime Museum Greenwich in London. 
Each theme of the gallery was brilliantly staged by the work of exhibition design company Casson Mann. Water is a visual constant, that appears throughout the galleries, that carries and interprets stories and messages. 
Large video projections, like Polar Worlds or the Pacific Wave decorate the entrance area of the gallery rooms. 
The British Seashore enters one gallery as a huge 22 HD screen setup decorates the room with a beautiful water animation of the tide and animals that live in different heights of it. 
The most theatrically staged gallery tells the visitor about the history of the sea that shaped today's Britain.
On large tables that are equipped with physical props, an interactive map surface lets the visitor explore the history of Britain connected with the sea. Going further into the room people can discover a magical Pepper's Ghost installation showing the workers and their hierarchy involved at the work of the dockyard in the 17th century.